I just moved recently to a new house. I was surprised yesterday afternoon to hear a train in the distance. It's a nice sound as long as it's not too close. I like trains. My grandson loves trains. He's loved trains since he was very small, I think in part because they live very near to train tracks and it's a sound that he's heard since being a newborn. Of course, he has just about every Thomas the Train train and book made. He also had a train theme birthday party when he turned two.
A couple of summers ago we took him to the
Houghton County Historical Museum
and he got a train ride. It's a great place to take kids on a train ride and they have a miniature scale train exhibit that's well worth seeing. It's a great place to take kids but also very educational and interesting for adults. Housed in the historic Lake Linden Mineral Range Depot is the home of the largest collection of Copper Country railroad artifacts in the area. The depot also houses a huge operating model railroad in HO scale, depicting the Copper Range Railroad in the 1920s.
At
Peacock Cards
we have many different train design T-shirts, tote bags, stickers, mugs, bodysuits, and other train clothing and gift items for kids. We have age specific train theme birthday t-shirts too. Check out some of our awesome train clothing and gifts.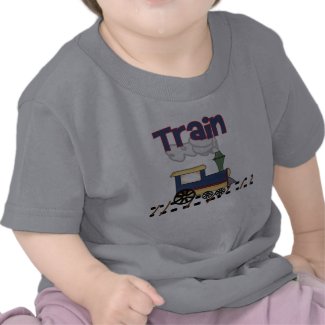 Train
by
toddlersplace
Create a
customized tshirt
on zazzle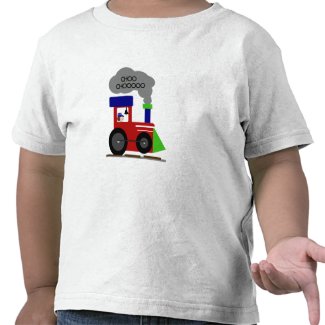 Choo Choo Train
by
toddlersplace
Buy
t-shirts
at zazzle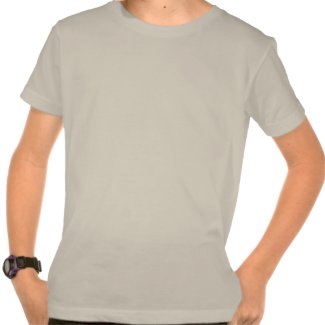 Choo-Choo Train Tshirts and GIfts
by
toddlersplace
Buy
t-shirts
at zazzle.com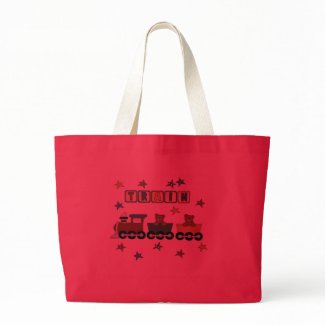 Teddy Bear Train Tshirts and Gifts
by
toddlersplace
Create your own
bags
at Zazzle
Train 3rd Birthday Tshirts and Gifts
by
kids_birthdays
Many
shirt
designs available at zazzle